The Challenge
Migration in a live environment of 12 Siemens S5 PLC to a Siemens S7 PLC including 38 Remote I/O cabinets with 4h/ night. In total this represent the migration of circa 70,000 points.
Ability to migrate from old to new system for testing and validation and to roll back until final demolition if problem occurs.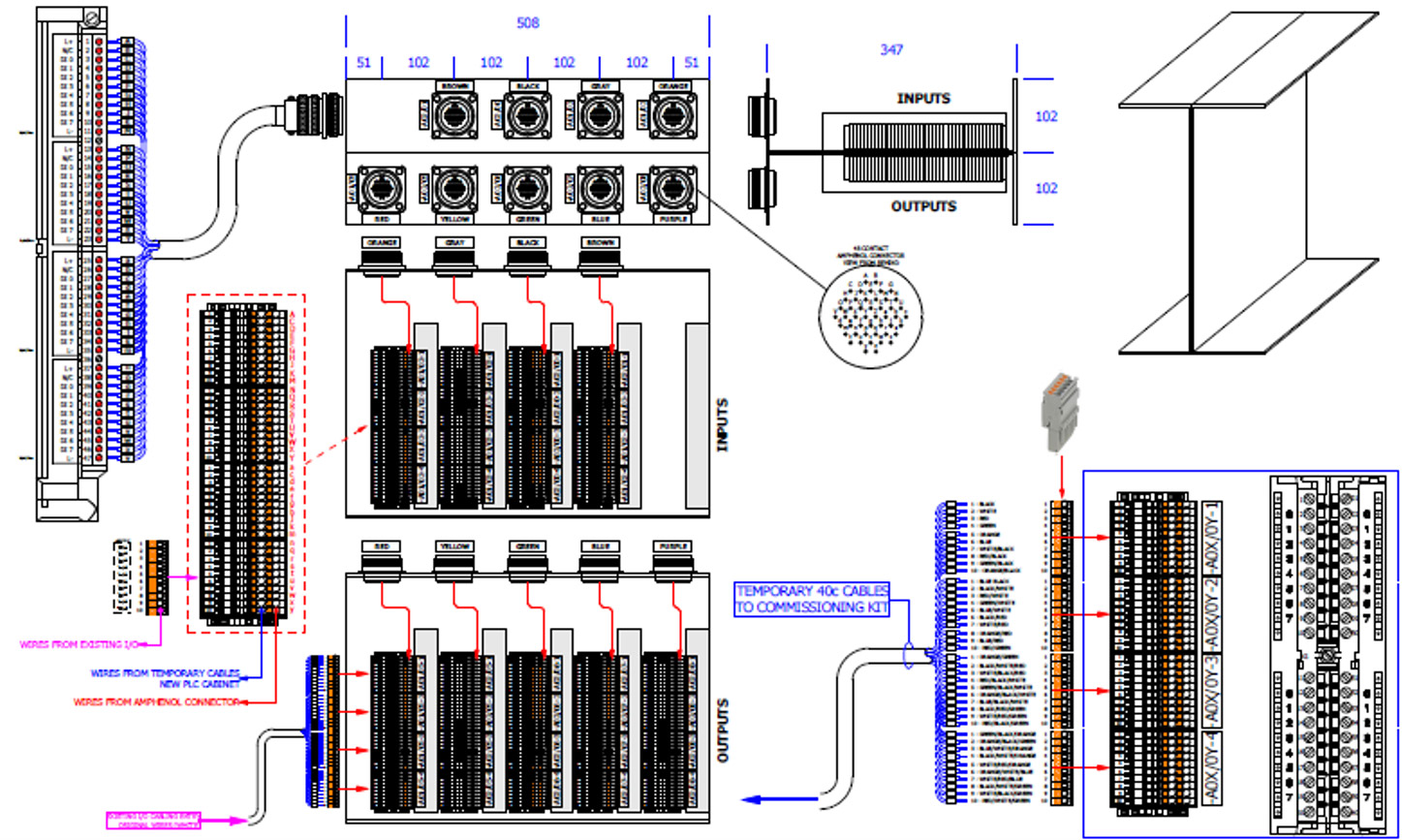 Commissioning Tool Concept
The Solution
Installation of a "Commissioning Tool" to allow the parallel wiring of all I/O's between the 2 PLC's an provide the ability of a quick change over. New cabinets hosting the new PLC's and Remote I/O are being installed, providing a solution fully compliant with the current regulation.
In addition, the new cabinets were fully tested in factory therefore limiting the risk of issues during the limited windows of work.
This approach also provided additional flexibility as the installation work, testing & commissioning and roll out are decoupled hence providing more flexibility based on the operational constraints.