JCK can provide full planning integration services including Airport, Installation, Main contractor, OEM and any other 3rd Party planning using Primavera P6.
The integrated planning can then be analysed using critical path, risk analysis tools.
In addition, the programme can be resource and cost loaded providing the ability to deliver Earned Value Analysis reports and KPI.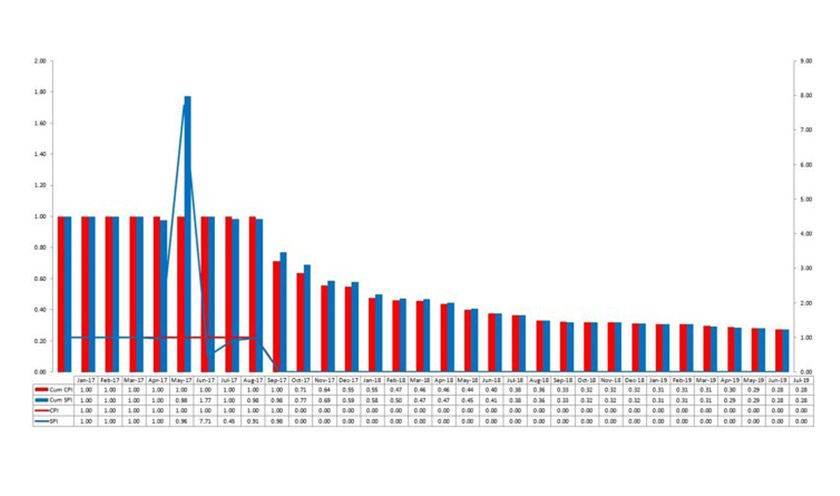 EVA (Earn Value Analysis) and Project Reporting